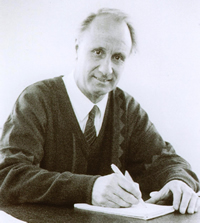 Former Chester manager Derek Mann died recently at the age of 63. Derek managed the club from January 1995 to April 1995 and will perhaps best be remembered for being in charge for the infamous St Valentine's fixture at Wrexham when nine man City held the Reds to a 2-2 draw.
Like another former City manager, Harry McNally, Derek never played league football and after sustaining an injury as an apprentice at Shrewsbury Town he became a fully qualified coach. As well as serving on the staff at Shrewsbury, Watford, Wolves and Huddersfield he also managed Telford United in the Conference and the Shropshire county youth team.

In October 1994 he was employed by Chester as physio and Youth Development Officer before taking over the role as caretaker manager when Mike Pejic was sacked in January. Derek inherited a difficult situation at the Deva Stadium with the club 10 points adrift from safety at the bottom of Division Two and although performances improved City struggled to pick up points. Following victory against Plymouth in March Derek was given the job on a permanent basis but when only three points were secured from the subsequent nine games, and with the club relegated to Division Three, he stepped back down to his old role with the youth team.
After leaving Chester the likeable Derek worked with both Shrewsbury and Telford and later held the job of head football coach at Telford College of Arts and Technology as well as youth team coach at AFC Telford. He was also linked with Wolves where he was kit man and part of the scouting team. A keen and enthusiastic coach his promotion to manager at Chester may have been a step to far but his passion for developing youth talent in Shropshire made Derek a highly valued and respected figure in the sporting arena. Our condolences go out to his friends and family.
Chas Sumner [31/1/07]