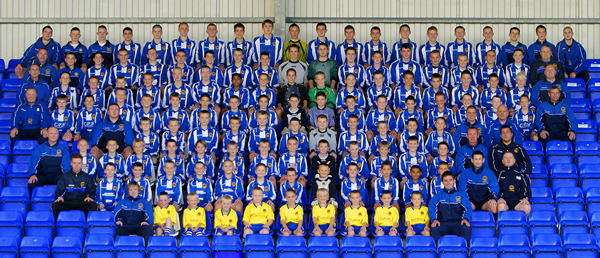 Chester City have been awarded a license by the Football League and Sport England for their centre of excellence programme. They now play matches against other centres like Blackburn Rovers, Wigan Athletic, Burnley and Tranmere Rovers.
The centre runs teams of players aged none to 16. The club hopes to open satellite centres for U9s in the new year in a bid to stop the flow of local talent to other professional clubs in the region.
The head of youth development at Chester City is Jim Hackett and he centre of excellence manager is Mark Newman.
Click here for larger picture